An Overview
SmartPrise Cloud Manager is a unified cross-cloud management console which Provisions,Configures, Orchestrates, Automates and Monitors the public cloud. Cloud Management Platform is an endeavor to bring in the best cloud management tool to the most popular Cloud providers. A familiar UI interface for multiple Cloud providers. To begin with and set the ball rolling, we have chosen to provide you with a management interface for the Amazons Cloud, taking from the fact that Amazons happens to be ranked 1st among the Cloud providers.

The Website was started with a vision that instances, images, etc., management should not be a difficult task. Starting from a single page, you can analyze any aspect of Cloud Services. Using our user friendly interface, you can zoom from a macro level to underlying detail at ease, thereby allowing you to better manage multiple instances, images, Elastic Block Store (EBS), S3 buckets , regions AWS Accounts ,Simple storage services (S3) , User management and Policy generator.
S3-Simple Storage management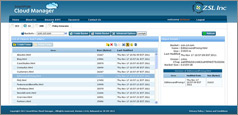 Amazon S3 stores data as objects within buckets. An object is comprised of a file and optionally any metadata that describes that file. To store an object in Amazon S3, you upload the file you want to store to a bucket.When you upload a file,you can set permissions on the object as well as any metadata.
EC2 resources management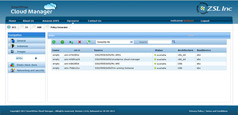 EC2 Dashboard provides a more in-depth view into your AWS account and its usage from EC2 perspective. This dashboard comes in very handy for the Administrator of an AWS account to look at all the available EC2 resources, such as instances, EBS volumes and their snapshots, key pairs, security groups, elastic IP's and their usage from a single dashboard.
IAM - User Management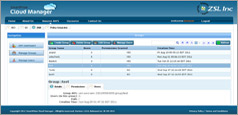 AWS Identity and Access Management (IAM) enables you to create and manage users under the umbrella of your AWS account. You use IAM in conjunction with other AWS products to control access to the AWS resources in your AWS account.
Cloud Watch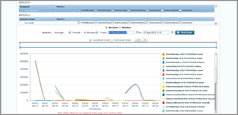 You can now store your business and application metrics in SmartPrise CloudWatch. You can view graphs, set alarms, and initiate automated actions based on these metrics, just as you can for the metrics that CloudWatch already stores for your AWS resources.
CloudFront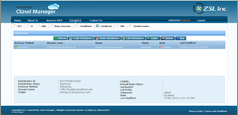 SmartPrise-Rackspace supports services for Managed Hosting, Cloud computing and Email & Apps.We offer dedicated servers and a variety of cloud computing services. Fanatical support, our dedication to serving customers, is what makes us different and has made us the leader in our industry.
Opsource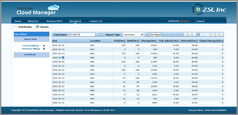 SmartPrise-OpSource provides cloud and managed hosting solutions that enable businesses of all sizes to accelerate growth and scale operations while controlling costs and reducing IT infrastructure support risks.